Nondestructive Testing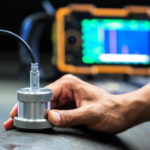 Conduct thickness measurement (UT) survey on the intake and discharge manifolds of the following pump stations:
1. Pump Station 1 (Primary intake)
2. Pump Station 2 (Gravity dam)
3. Pump Station 3 (Nuy on the hill)
Pump Station 1, 2 and, 3 Cooling Lines Rebuild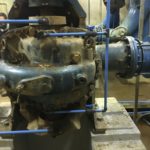 We were tasked with building pump station cooling lines for all the pumps to keep their bearings cool during operations.
Besides the standard lines, we integrated 2 x stop valves, as well as a master line stop valve, in case of emergencies or the need to isolate a single pump station without having to shut all pump stations down for repairs.